American Heart Association AHA BLS CPR and AED Certification
Infant BLS CPR & AED Classes in Orlando
$59.95
Caring for children is one of the most rewarding jobs on earth! And knowing CPR can keep you ready to respond in an emergency with your baby or the little one you're caring for. Rest assured that CPR Certification Orlando delivers the finest quality infant CPR classes.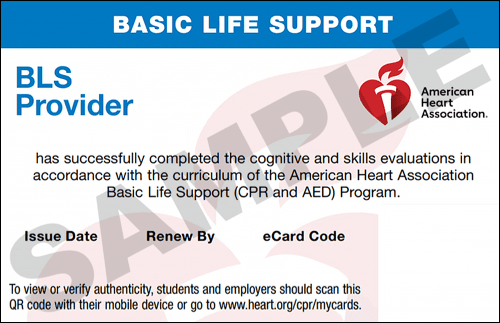 Orlando Infant CPR Classes
Caring for children is one of the most rewarding jobs on earth! And knowing CPR can keep you ready to respond in an emergency with your baby or the little one you're caring for. Rest assured that CPR Certification Orlando delivers the finest quality infant CPR classes.
If you choose to take our baby CPR class to earn your certification, you will also receive training that certifies you to help with children and adults, free of charge! By selecting CPR Certification Orlando, you will be ready to react, whether it's in your home or in the community.
Our Infant CPR Training Includes
Same Day CPR + First Aid Cards
Hands on Chest Compression Training
Rescue Breath Training
AED Usage for Infant, Child, and Adults
Friendly and Relaxed Environment
Professional Instructors
CPR Certification Orlando Locations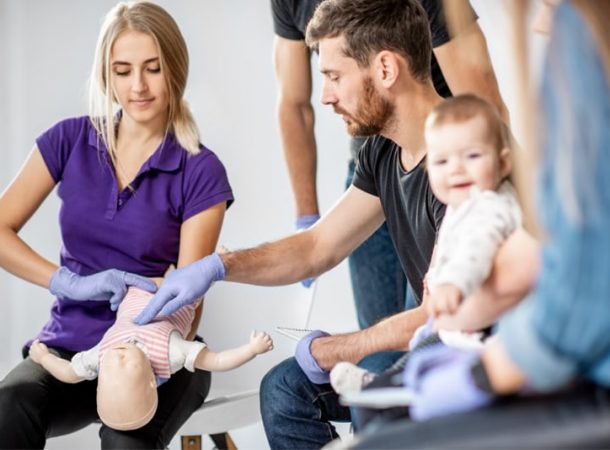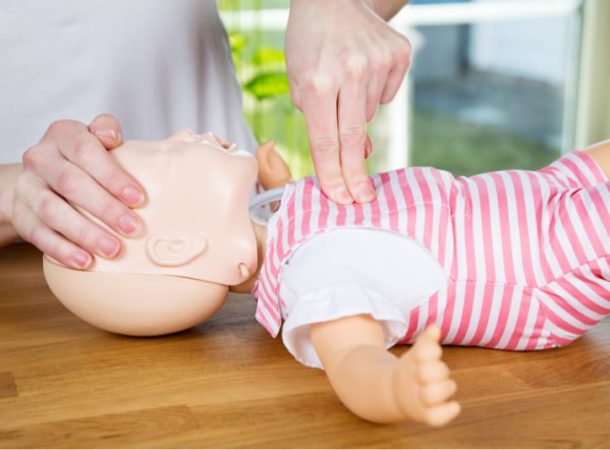 Natasha, Medical Assistant
""This was just the right environment to get recertified with BLS CPR. The instructor was amazing and brought the years of experience on the job to the classroom. I was very impressed with the level of knowledge that the instructor had. Learning was made interactive and fun, which was a lot better than feeling like a typical boring class. Highly recommended.""
Dahlia, Dentist
""Awesome experience! I've taken many BLS classes before and this is by far the best class ever. The course was great and I enjoyed the excellent teaching. I really learned the process well and definitely feel more confident. I'd surely recommend this location to anyone that is looking to get certified.""
Michael, Nurse
""Just had my BLS CPR and First Aid certification and it was so great. Got both certs knocked out in one day. The instructor made it fun and covered all the material in a clear and concise manner. If you still have questions afterwards, the company will continue to extend their support. The facility is nice, as well as easy to get in and out of. Strongly recommend signing up for this class!""
Orlando's Best Infant CPR Classes
Know CPR. Make a difference. Save a life.
When you choose to learn CPR, you can correctly react during a crisis. In our infant CPR course, you will learn how to properly handle an infant, how to identify the signs of unresponsiveness and choking, and know how to use your BLS, CPR, and AED training for all appropriate ages. Our courses are 100% American Heart Association (AHA) certified for Basic Life Support and Healthcare Provider CPR and AED.
Why is it essential to understand infant-specific CPR?
You must handle infants carefully, using different techniques. Usually, infants need CPR because of cardiac arrest due to breathing problems. Here are some stats on why it's so important to know CPR for infants —
Thousands of children suffer from cardiac arrest every year.
Respiratory failure or obstruction in the airway (a baby choking) is the most common cause of cardiac arrest.
SIDS and suffocation were the 4th and 5th leading causes of infant deaths in 2018, claiming over 21,000+ infants.
Smoke inhalation, head trauma, near-drowning, electrical shock, and poisoning are all issues that could result in an infant needing CPR.
What is CPR?
CPR consists of a series of compressions to the chest and rescue breaths. The compressions help to circulate oxygenated blood to the brain and other vital organs while the rescue breaths provide oxygen to the lungs. CPR can be continued for prolonged periods of time, if necessary, and can be an effective life-saving intervention! Note: Only perform CPR on infants who are not breathing independently or are unconscious/unresponsive. 
What to Expect in Your Infant CPR Classes
CPR Certification Orlando is here to equip you to use BLS, CPR, and AED skills no matter the age of the hurt individual. By obtaining your American Heart Association certification, you will meet OSHA requirements, leaving you completely confident to perform this life-saving skill.
You will learn how to —
Recall the steps of CPR
Look for a pulse
Perform finger or palm chest compressions
Reestablish regular breathing patterns
All employers and organizations accept CPR Certification Orlando, including —
Daycare and Other Caretakers
Nursery caregivers and workers
Nurses, RNs, and CNAs Schools (Private and Public)
Home Health Aides
Nursing Schools and All Other College Programs
Nonprofits like the Boy and Girl Scouts of America
Personal Training Facilities and Gyms
Hospitality Industry
Construction Sites
Hospitals EMT/Paramedic Companies
Firefighting and Other Municipalities
Why Train With Us?
Some of the benefits of training with our team are —
Our infant CPR classes deliver more one-on-one training due to our hands-on elements and smaller class sizes.
You will receive the most widely known and accredited certification in the nation.
You can either come to our training site, or we can come to your medium to large group.
With our same-day training, skills check, and testing, you will leave with your AHA CPR certification card in hand.
FAQS
How do I complete the Infant CPR certification course?
All you need to do is sign up and show up on the chosen date — we'll take care of everything else! You can ask any question during class; our training team is excited to help you feel confident in your skills. Once you've completed the course, rest assured that you will be 100% AHA BLS CPR and AED Healthcare Provider certified. Get your CPR certification in just one day with our convenient, all-inclusive course.
When can I take my Infant CPR certification course?
Our infant CPR certification class is one of our weekly options! Sign up for whichever one best fits your schedule.
When will my Infant CPR certification expire?
To stay up-to-date with healthcare standards and OSHA, you must take a certification exam every two years. If your certification is close to expiring or is expired, sign up for any of our courses today!